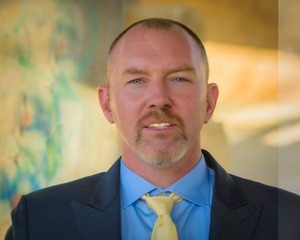 Office: 812-330-7522
Cell:812-325-8207
Fax: 812-333-7740
aaron.steele@homefinder.org
FC Tucker Top Sales Producer 6 years straight, 2012-2017
FC Tucker Executive Club Inductee 2012-2017
Life Member of President's Club
Top 10 Associate in Indiana 2013-2017
Certified CARTUS and USAA agent
Multi Million Dollar Producer
Selling on average 200 acres per month - Farm/Recreational/Timber
Servicing Lawrence, Monroe, Brown, Greene, Owen and surrounding counties.
Member of National Association of REALTORS, Indiana Association of REALTORS, Metropolitan Indianapolis Board of REALTORS, Bloomington Board of REALTORS
Aaron utilizes leadership, integrity, and creativity to generate business and promote customer loyalty.
Aaron began his Real Estate experience in 1998 while living in Costa Rica. Upon his return to Indiana in 2000, he has bought/sold commercial and residential Real Estate in Bloomington and Monroe County.
Aaron is originally from Bedford, Indiana, and he received a Bachelor's of Science degrees from Butler University, in Indianapolis. Bloomington has been his home for over ten years.
Memberships and affiliations include: Bedford Masonic Lodge F&AM #14, York Rite Chapter #34, Dive Christian Church, Arts Alliance of Greater Bloomington, Bloomington Chamber of Commerce, Realtor Political Action Committee, Tau Kappa Epsilon, The Able Kids Foundation, Hoosier Hills Food Bank, and Indiana Licensed Beverage Association.
Aaron has extensive connections that span the length of Highway 37 which bears the name of his late grandfather Ruel W. Steele. Servicing buyers and sellers in Bloomington, Bedford, Monroe Co., Owen Co., and surrounding areas in South Central Indiana.
Aaron develops marketing and sales programs to assist buyers and sellers in the Real Estate process of purchasing or listing a home.
Aaron assists clients by analyzing and evaluating comparative market evaluations of property and identifying market trends.
Aaron also holds comprehensive knowledge in land usage/management and acquisition. He has a background in and connections to the limestone industry in addition to the agrarian, equestrian, and forestry business. Teamed together with Steele Forestry Consulting, Aaron can assist in timber management, appraisals, sales, and land procurement.
The associates of F.C. Tucker/Bloomington REALTORS® are Bloomington's Real Estate experts. They have the experience and know-how to help you Buy or Sell your House or Property in Monroe County. As one of Bloomington, Indiana's most trusted full-service Real Estate companies, F.C. Tucker/Bloomington assists hundreds of residents each year Buy and Sell Homes and Land. We take great pride in providing professional Real Estate services with integrity. Our goal is 100 percent client satisfaction.
Whether you have a Home or Land for Sale near Lake Monroe or you want to Buy Houses or a condo near Indiana University, our in-depth knowledge about Bloomington-area residential and Commercial Properties is unmatched. The experts in Monroe County Real Estate can help you meet your Real Estate goal.